HG Precision already send the metal junction box mold to India, Vietnam, Malaysia, Dubai, Jordan, USA, and so on, as the good quality of the die mold, get good feedback and until now no repair request, just wearing parts exchange and were already keep long cooperation.
HG Precision Company Profile:

HG Precision focus on hardware automotive progressive die/step progressive die design and manufacture, also sheet metal components product. Our technology over 10years in design and make progressive die, metal stamping, already finish 8000sets(single mold, progressive die, compound die), is the good supplier about the mold and metal stamping.

According different customers, HG Precision have not the same idea about the mold layout basing on customer requirement, for saving the capacity, HG Precision have the stamping machine to stamping for customers.

HG Precision Company Technology:

HG Precision not only have the technology from design, process, manufacture, but also have the accuracy equipments from rough machining to finish process, good quality to good at mold especial metal junction box.

HG Precision have the record of 95% mold 1st trial successful, and no repair record until now. Can tailor-made under customer request, with good price and quality, die mold usage life is 100million high.

HG Precision Mold For:

HG Precision Mold can for house appliance, furniture, LED, switch, automotive components and hardware progressive die/punching die.

HG Precision Equipment Including:

About the stamping machine, from 40T-160T high speed stamping machine, wire cutting, WEDM, CNC Lathe, grinding machine, milling& drilling machine sets of mold making equipment.

HG Precision Mold Are Including:

HG Precision Mold are for hardware , machinery parts; 2 high accuracy sheet metal component mold for house appliance, furniture, electrical industry switch, automotive part, especial can make tapping inside the mode. 3. FA Machinery Parts Manufacture; 4. Motor Core Die Mold For Automotive components.( automotive motor core die parts) 5. Precision Mold Punch And Die, Sodick Wire Cutting, Centerless/Flat/Internal& External Grinding and so on.
Metal Junction Box Product Features:
Size: 72*72*35mm
72*72*47mm
132*72*35mm
72*72*47mm
Material: galvanized sheet/Zinc
Mold Material: P20, SKH-9, Cr12Mov, SKD11 etc.
1.Upper& Lower die holder material is good quality 45# steel.
2.Mold punch forming part material is imported SKD-11.
3.Mold plate material is Cr12 national standard.
4.The forming parts material of the mold is YG8 alloy.
5.The inspection material is offered by your part.
6. It is FOB price.
7.Delivery time : 60 workdays
Electronic Box Full Automatic mold . The Front Inductor is imported from Japan.
Mold Life: 1 million
Sized is customized, Stamping Support your cavity is available.
Service after sell abroad is provided.
Mold Trial Press Machines is 40ton-220ton.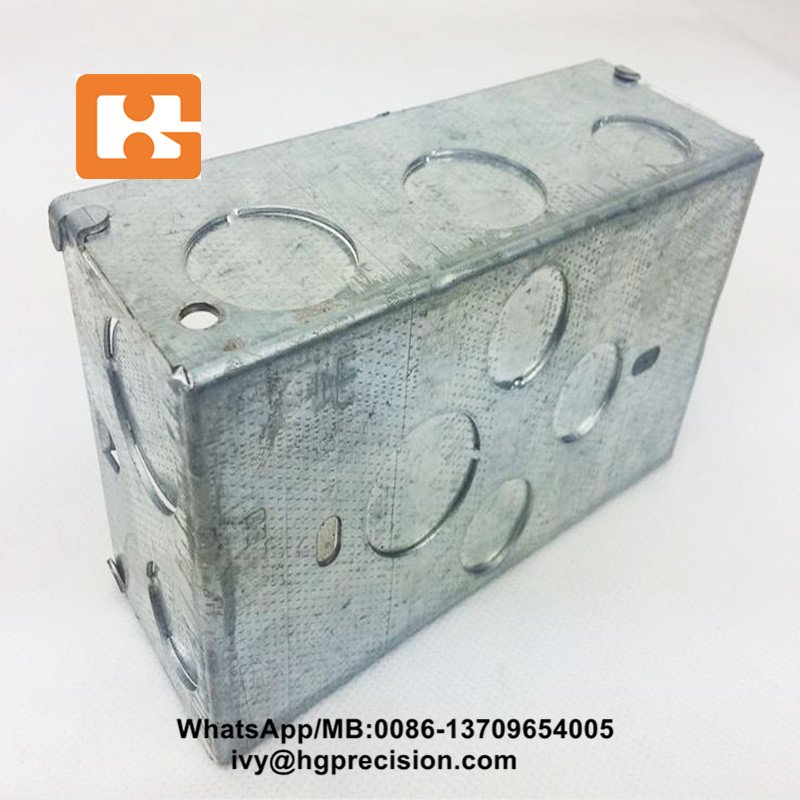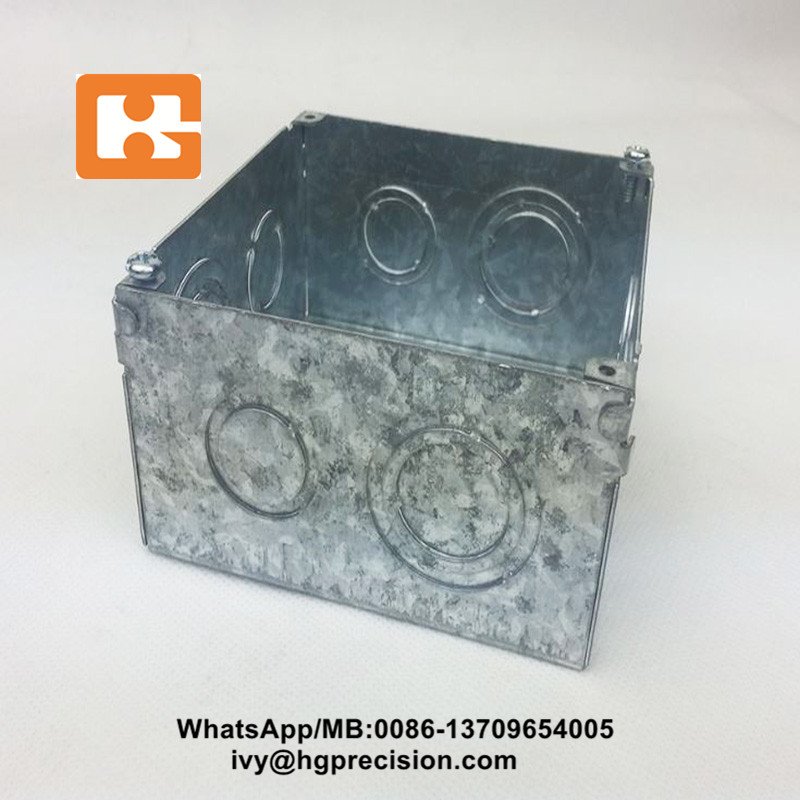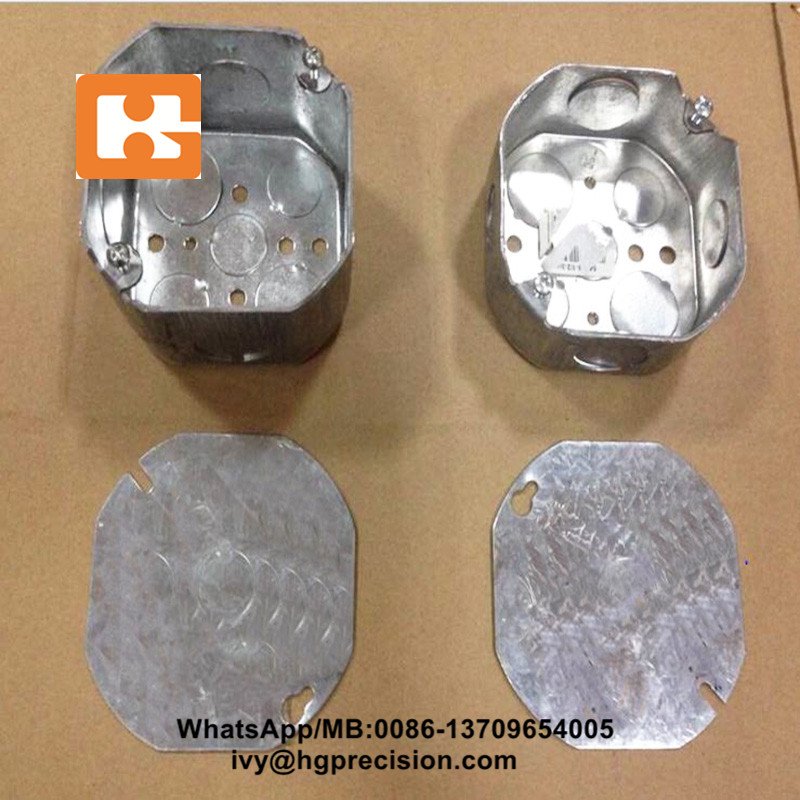 More detal about the metal junction box informaiton, please kindly note the factory video:
http://www.hg-jingmi.com/hg-precision-component-youtobe-promotion