7. 65.5*31 water pump motor core mold
| | |
| --- | --- |
| Detail: | high speed interlock stamping mould for water pump motor iron core /rotor and stator lamination core |
| Place of origin: | Guangdong, China(Mainland) |
| Brand: | HG Motor Core |
| Model Number: | HG Water pump motor iron core |
| Shaping mode: | Punching Mold |
| Product material: | metal |
| Item: | Interlock stamping mold for pump water |
| Process mode: | wire cut; CNC, stamping, automotive |
| Mold classify: | stamping mold, high speed mold, interlock mold |
| Mold using: | pump motor iron core |
| QC guarantee: | Swiss IMS three-coordinates measuring |
| Advantage: | reasonable price and first class product |
| Qualification: | 20+ years technology |
| Certification: | ISO9001:2008 |
| Precision machines: | Japan Sodick wire cutting machines, Houser jig grinding machines. |
2. Packaging detail: wooden box and according to customers' demands
Delivery detail: depend on order
3. Specifications:
Interlock stamping mold for water pump rotor and stator
OEM manufacture
Competitive price
Japan Sodick EDM
4. Feature/Advantage:
Small orders or samples are available
Experienced engineers to promise all the process
Team work to confirm everything runs smoothly
Dedicated staff consist of specialized sales and highly skilled engineers.
Special engineers to inspect the whole production.
Why will we choose you ?
1. We are the manufacturer which offer products with competitive price to trade companies.
2. We have more than 10 years manufacture experience
3. We design and produce what you request.
4. Certification of ISO9001,CE. We are good quality in management and product.
5. The fastest delivery speed.(30 work days)
6. Perfect after sale maintenance.
7. Wholesales & Large order have discount.
The product drawing is as below: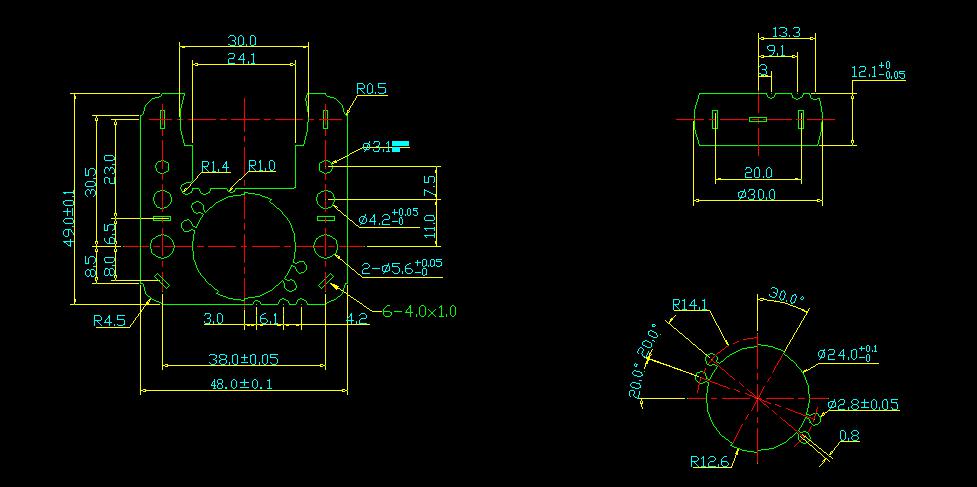 motor stator rotor core progressive stamping die/mould/tool
Motor lamination progressive stamping mould
HG motor core die: product series of progressive die , various laminations and cores for motors which involve air-condition compressor motor , refrigerator motor , plastic sealing motor, automobile motor , generate motor , stepping and servo motor , universal motor , shaded pole motor , dc motor
HG mould capacity: we are make progressive stamping dies for lamination from 3mm to 2000mm , the maximum die that we have made is for 700mm stator rotor lamination , meanwhile, we are capable of functions like interlocking , skewing , shoulder holes for laminations from 5mm to 300mm , and rotation for laminations within 180mm

Spare part: we use wire EDM and grinders to process key parts in the die, and their machining precision is within 0.005mm,while roughness between Ra 0.05 and Ra0.4, on the other hands,we continuously work to improve the standardization, so that we can meet your requirements quickly with high quality, interlock and counter punch, slot punch , pilot punch , punch and die for weld notch ,ejection pin and interlock and counter cut die, slot cut die, pilot cut die, feed error protector, pilot pin , location pin, round pin, round lifer, notched round lifer.
Water Pump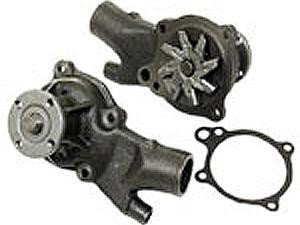 A water pump is a simple device that will keep the coolant moving as long as the engine is running. It is usually mounted on the front of the engine and turns whenever the engine is running. The water pump is driven by the engine through one of the following:
· A fan belt that will also be responsible for driving an additional component like an alternator or power steering pump
· A serpentine belt, which also drives the alternator, power steering pump and AC compressor among other things.
· The timing belt that is also responsible for driving one or more camshafts.
The water pump is made up of a housing, usually made of cast iron or cast aluminum and an impeller mounted on a spinning shaft with a pulley attached to the shaft on the outside of the pump body. A seal keeps fluid from leaking out of the pump housing past the spinning shaft. The impeller uses centrifugal force to draw the coolant in from the lower radiator hose and send it under pressure into the engine block. There is a gasket to seal the water pump to the engine block and prevent the flowing coolant from leaking out where the pump is attached to the block..