Flange Fine Blanking:
The fine blanking tooling are for steel backing of automotive; automotive flange; recliner; car door lock, motorcycle sprocket; divided wheel; fixed plated; and safety system
Product: Fine blanking flange and buffle in EGR system
Useage: used in oil system and exhaust system for connecting pipe.
Material: AISI 304 steel AISI 430, Q235A, QSTE 500TM.
Thickness: 5mm, 6mm, 8mm, can reach 10mm.
Advantages: fine blanking flange, one-step molding, high precision, smooth surface , low cost, high efficiency, independent R&D 700T fine blanking machine
Place of Origin: China
Hardware Industry: metal molds and stamping parts.
Automotive industry: a variety of components (stampings).
Construction industry: steel fittings and a variety of hardware accessories.
Home decoration: furniture hardware like connectors, handles, decorative hardware.
Electronics: metal connecting pieces, cabinet and instrument shell.
Solar energy: solar aluminum alloy bracket, battery case.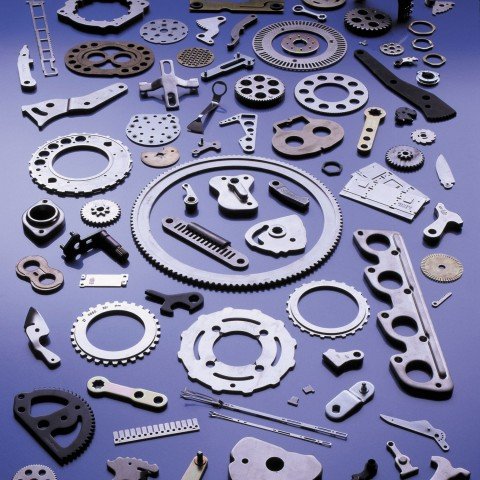 As the high cost of the fine blanking stamping machines nowerdays, HG Precision can design the fine blanking tooling for the normal stamping machines, and now is supported goods to the famous automotive company for years.