Metal Junction Box Full Automatic Stamping Line Design
This artical is made according current customer experience, is worth to you take reference.
Decription: Mold+ Stamping Machine+ Blanking/Feeding Machine+ Inspection System
1. HG Precision Can Design the full automatic stamping line for these electrical metal box dimension: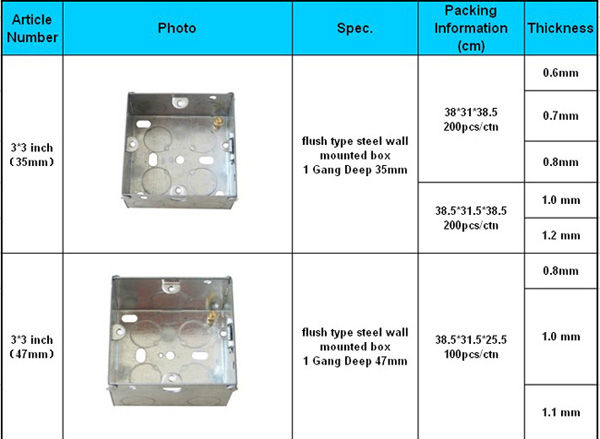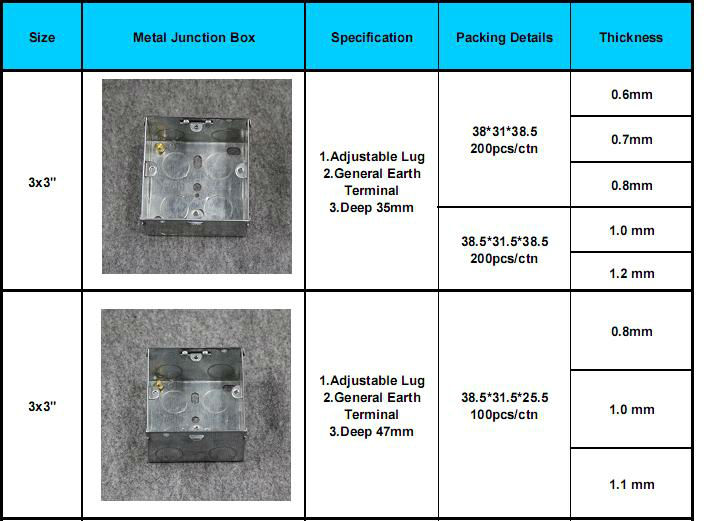 *Except the standard size, also have these:

2. The Metal Junction Box Die Are line are design plan as below:
The metal junction box stamping die layout design: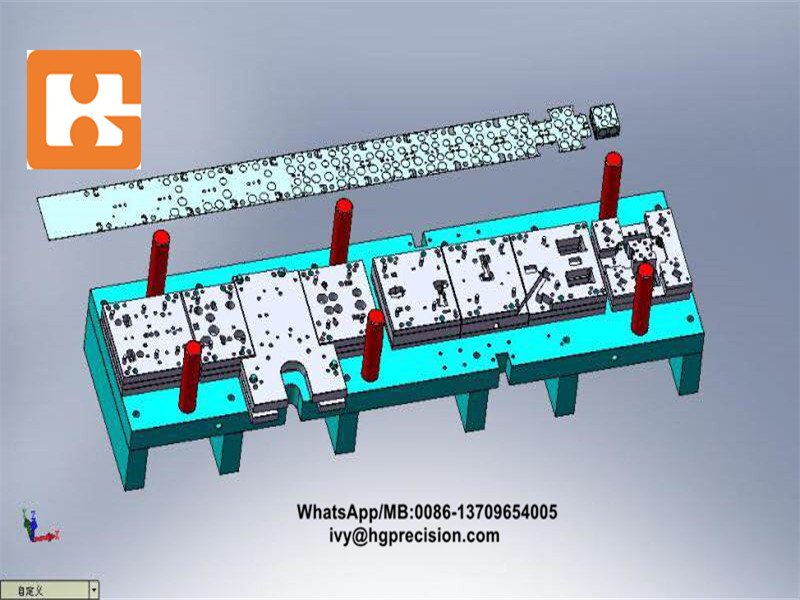 Different with the mold, these two process can be finished in the mold manufacture, even the hole with tapping: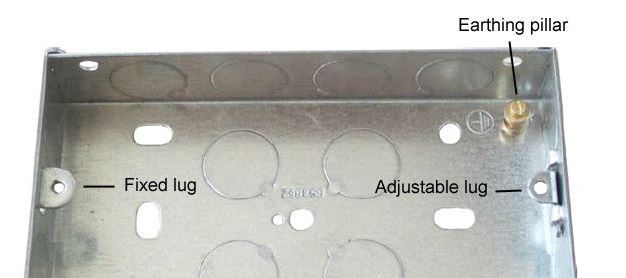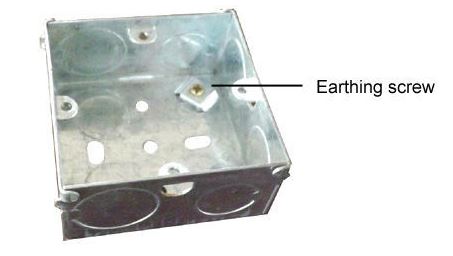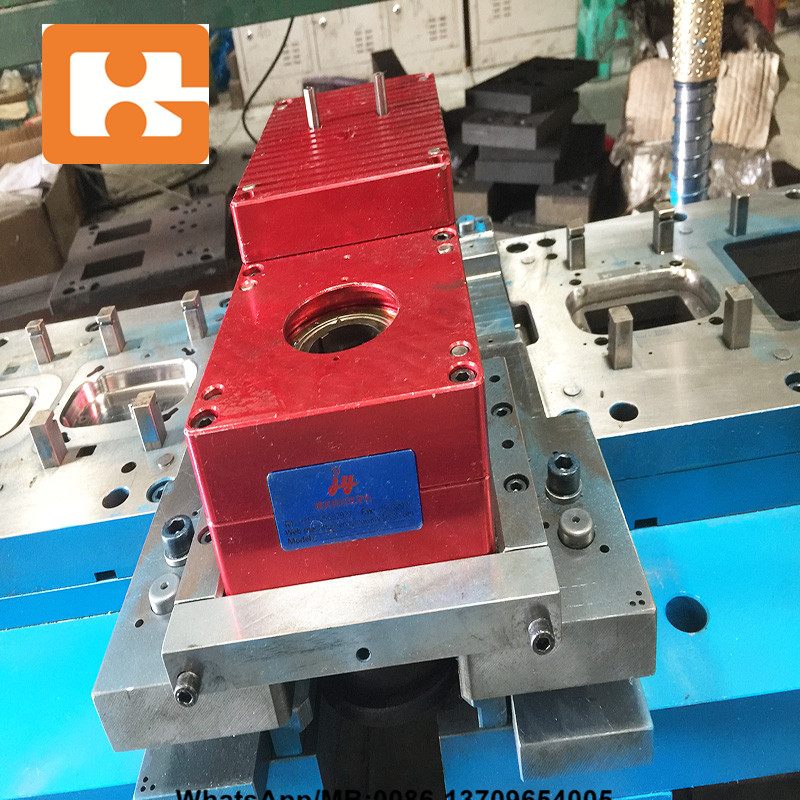 3. The blanking machines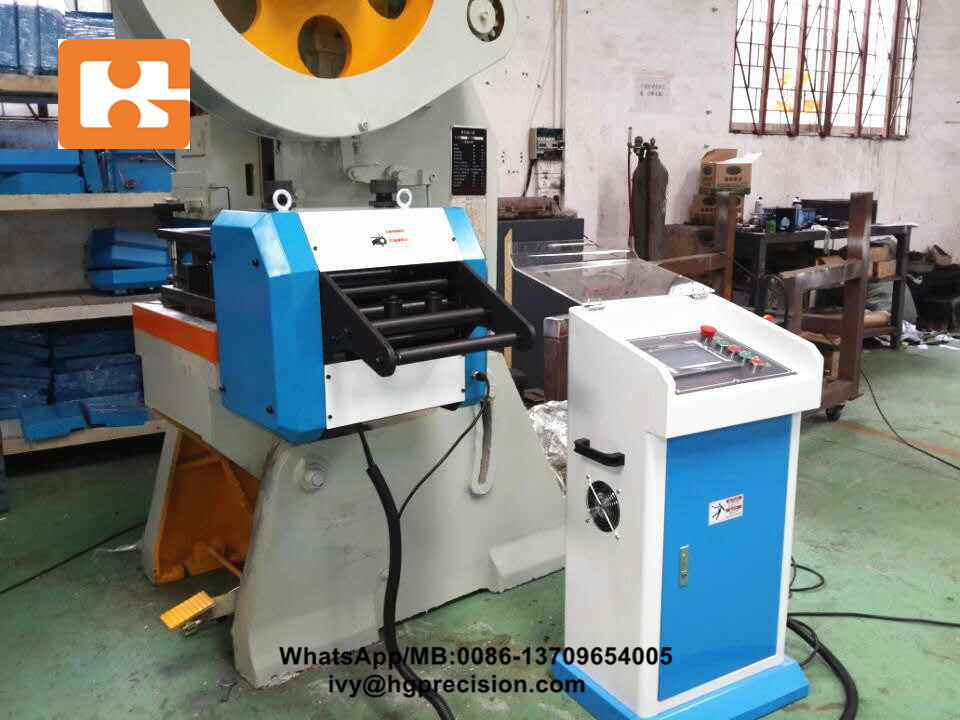 4. The inspection are design by HG, if the production stamping line have problem, can stop immediately.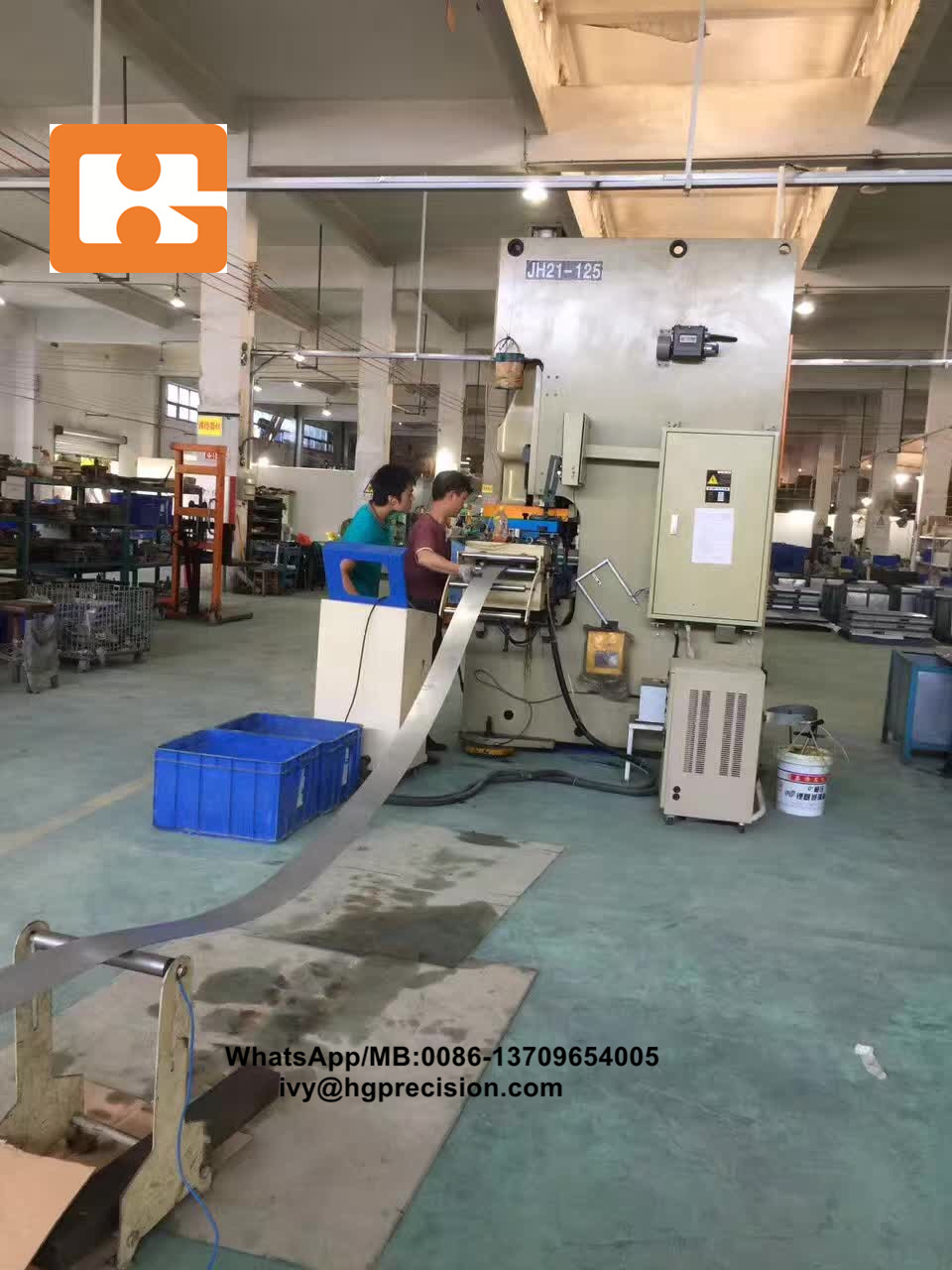 5. We were supported and won cases as the full production line for customer.
Install Guide, Maintain Oversea: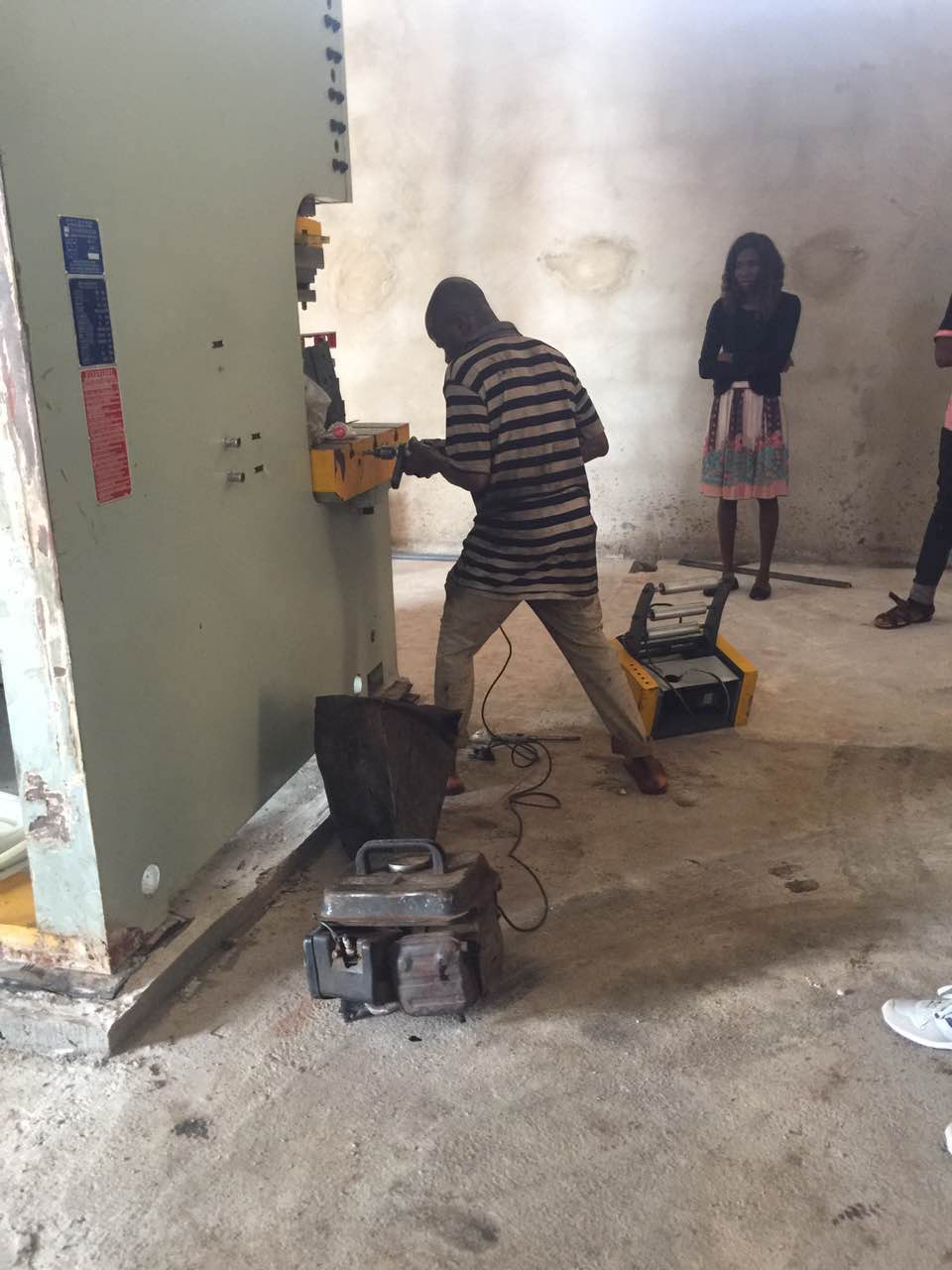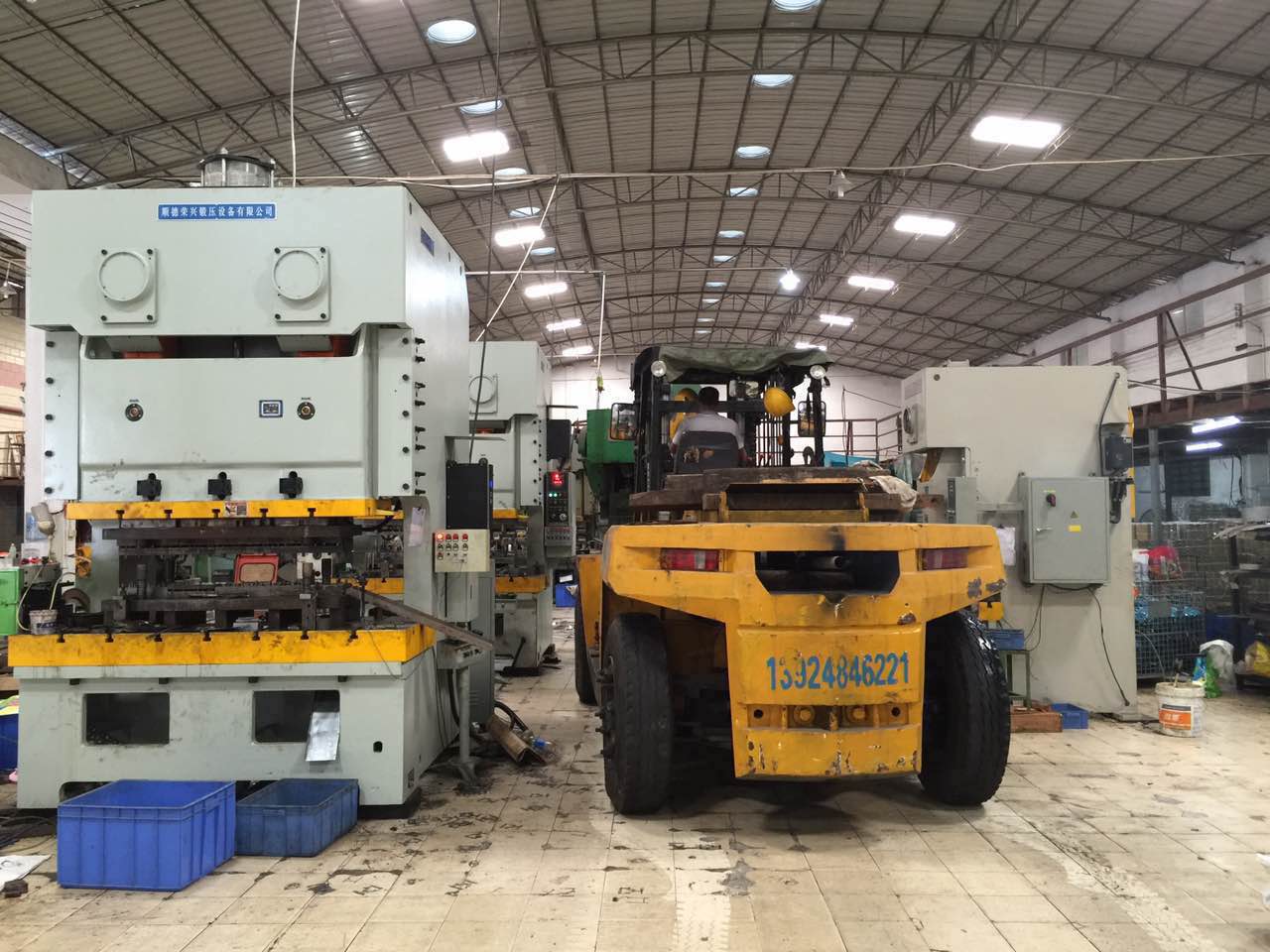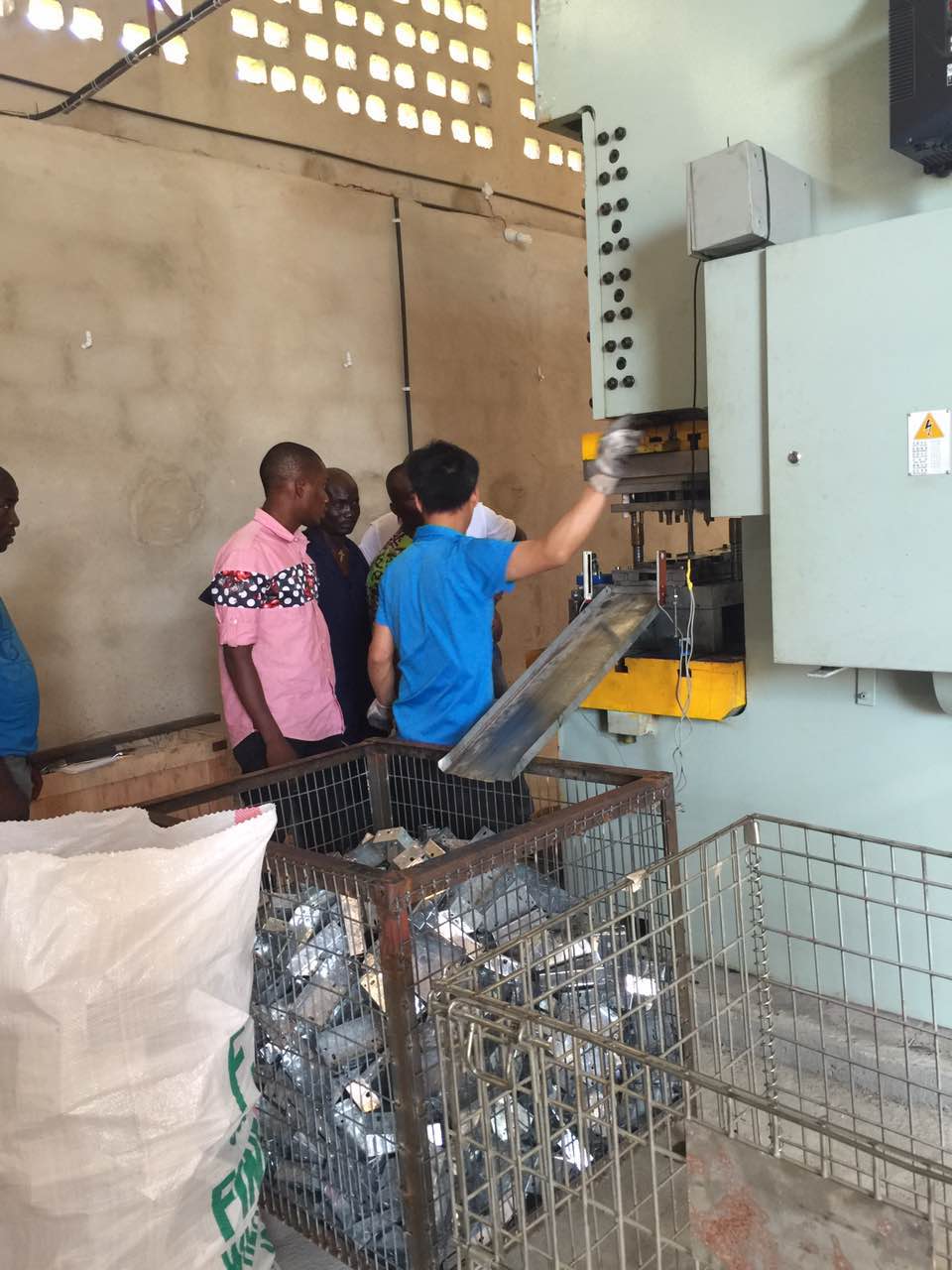 Metal Junction Box Full Automatic Line Case 2: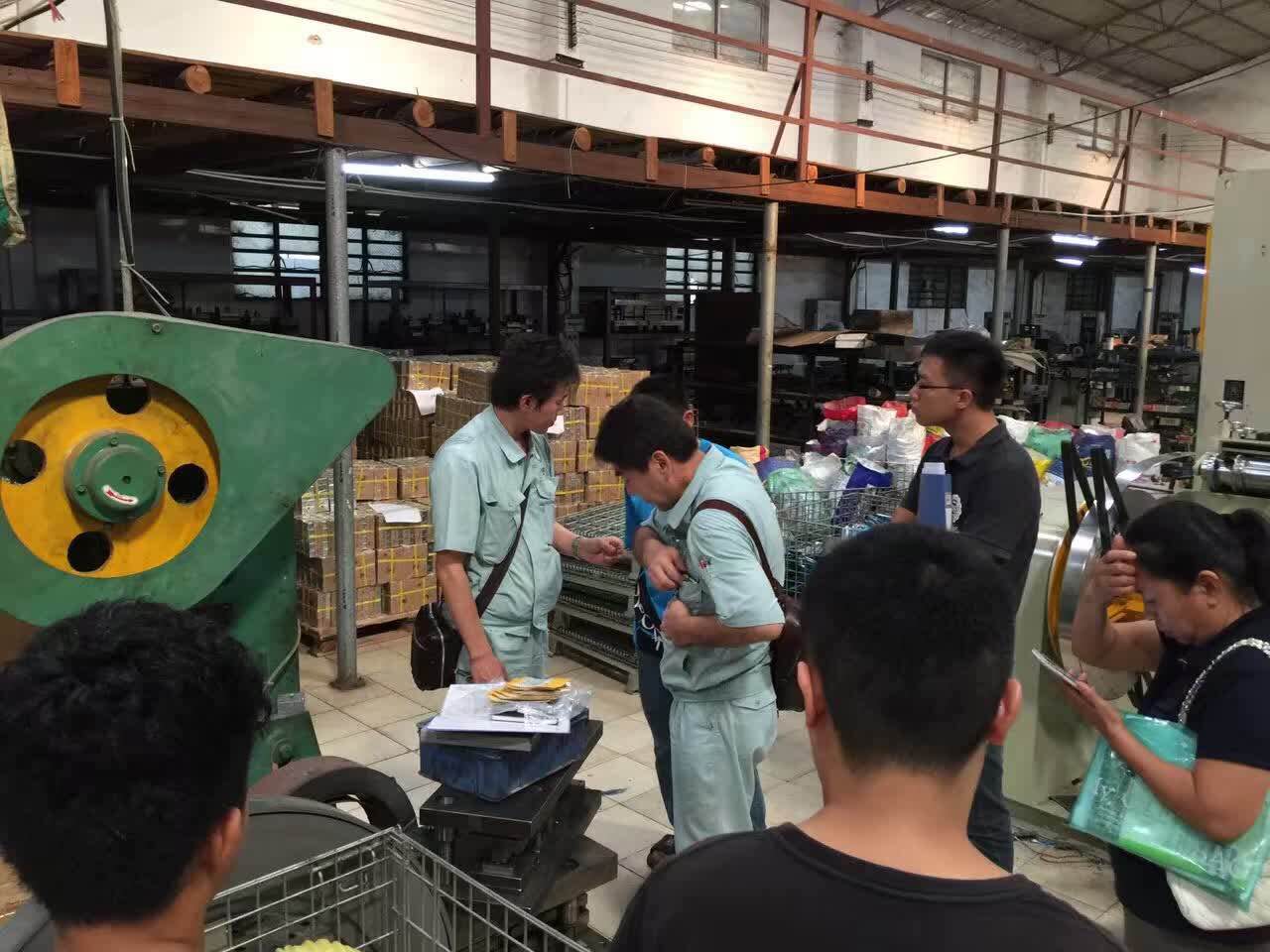 6.And we attent the canton fair exhibition: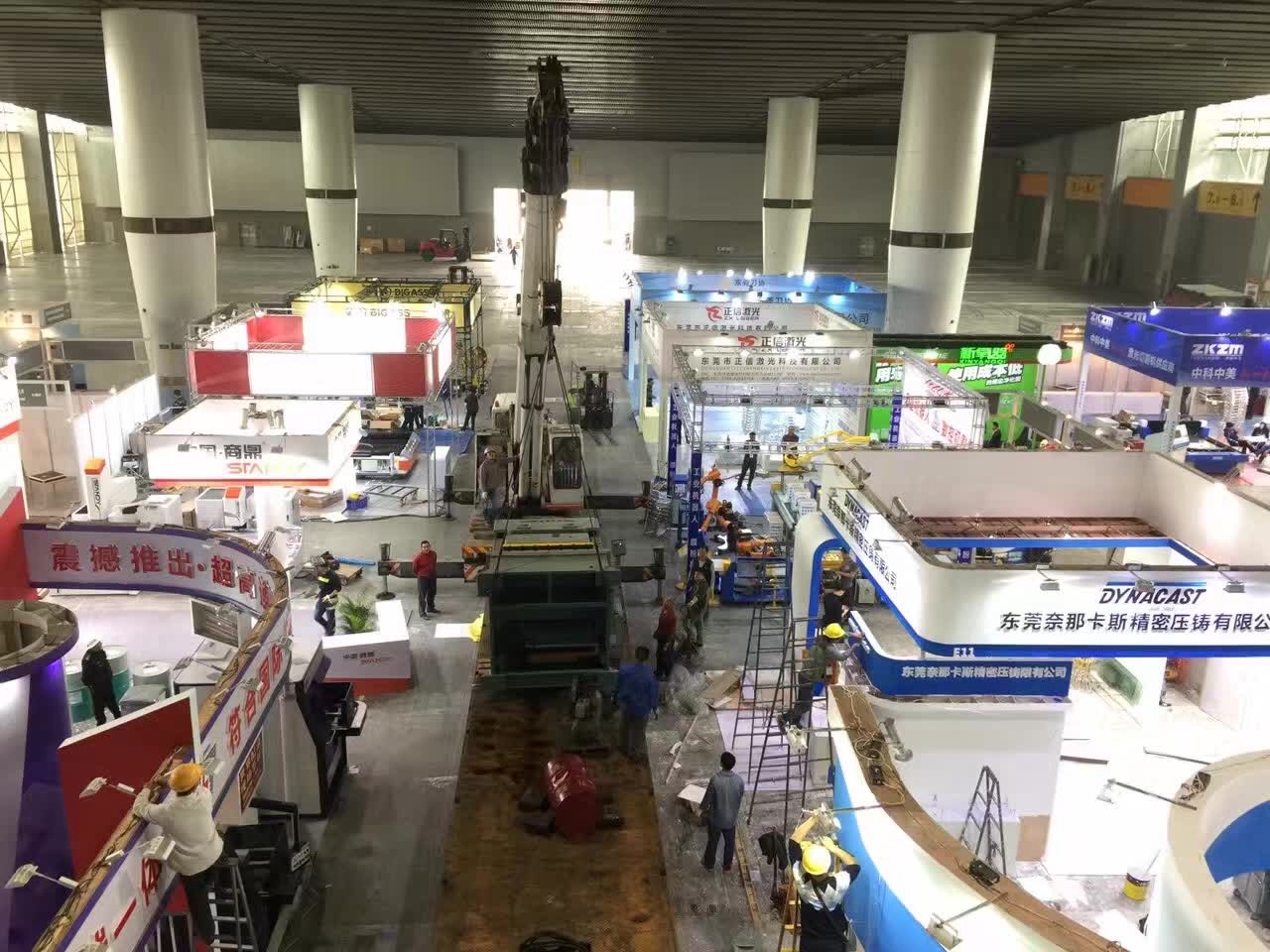 7. Many Project Of Metal Junction Box Mould/ Production Line For Customer: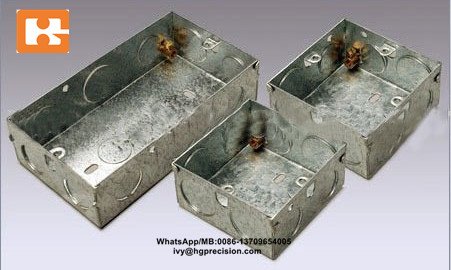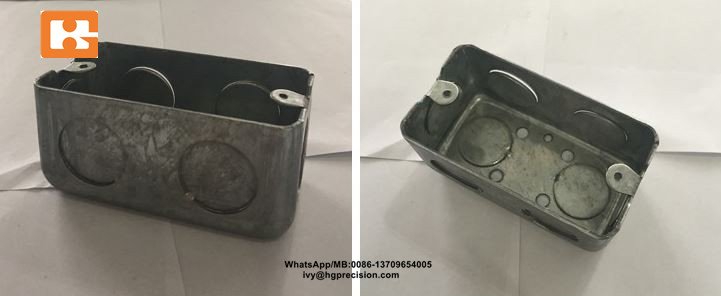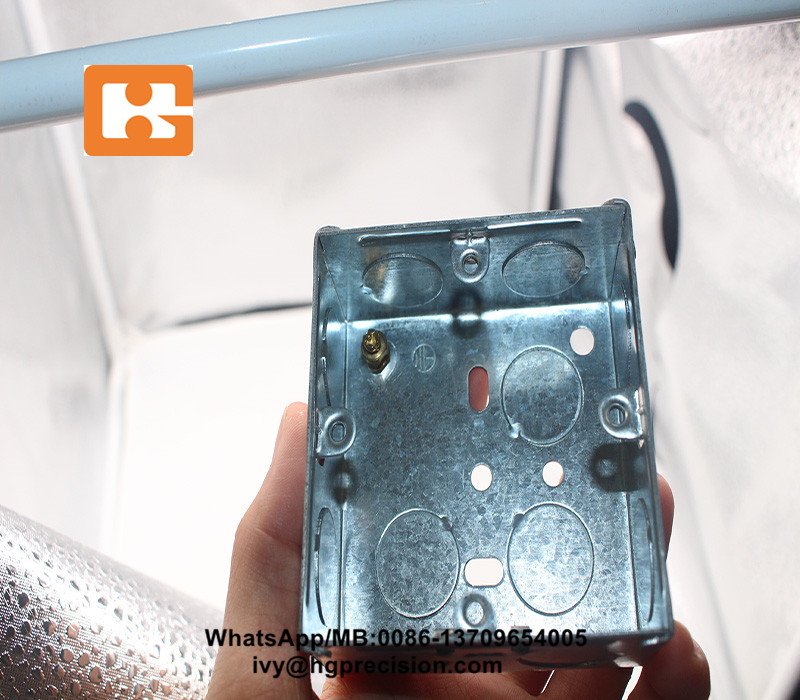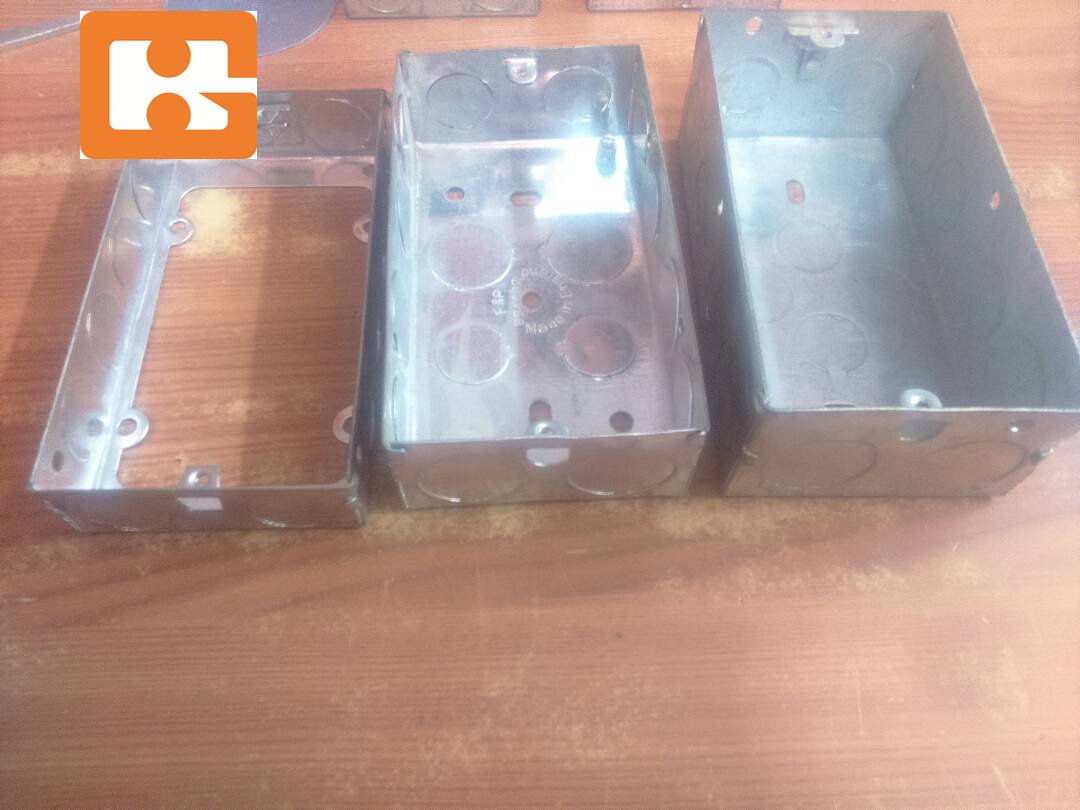 8. Except the junction box tooling, HG Precision also provide the stamping parts: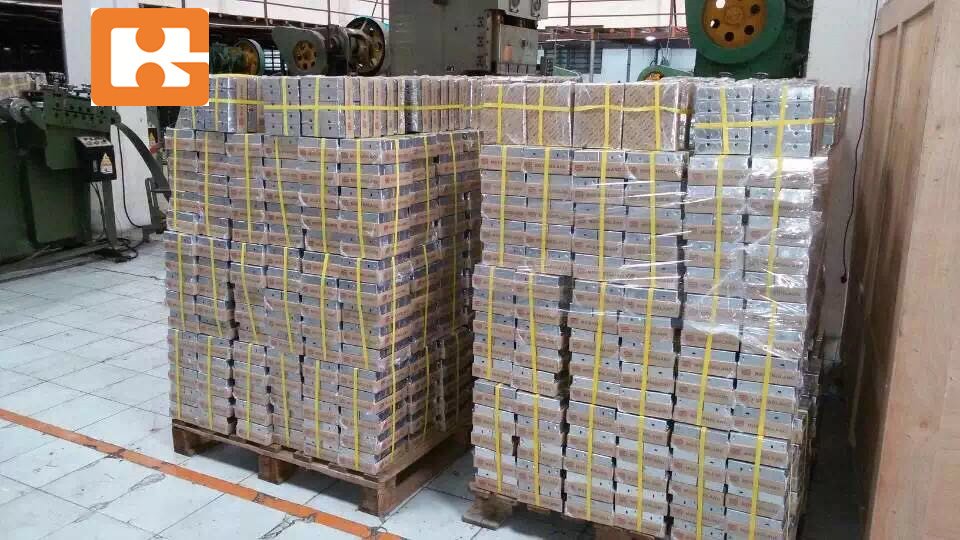 More detail about HG Precision about this metal junction box progressive die and parts stamping, please kindly note: http://www.hg-jingmi.com/Metal-Junction-Box