Precision Profile Grinding -/+0.002mm
Optical profile grinding machine is used in making of tool and die. It acts an important part. it gives high accuracy grinding looks like ordinary grinding machine but it gives high finishing and accuracy .many models can be made. Such as non-standard punch and die, mold insert core, tungsten carbide components, high speed steel parts, special punch minuteness, special R angle, gear punch, and so on....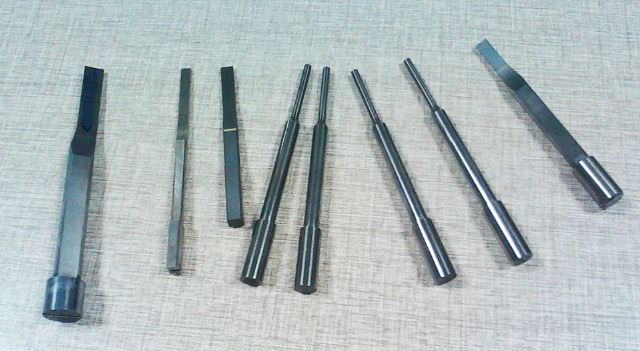 The lock pin, guide pin, push pin, ejector pin or punch and insert core is about tungsten carbide, carbide, mold steel, power steel, high speed steel and so on.
Our capacity is about 1000pcs per month.