Piercing Die For Sheet Metal Compoent

Material

Carbide, HSS M-2, SUJ-2, SKH51 or SKD11 etc.

Surface Coating

Can with TiCN; HW; WPC coating

Label

Stamping die; Precision mold; punch mold; Progressive Die; Compound Die;

Category

Mold Stamping Parts for Industrial Supplies; Machinery; Hardware;

Shipping Days

10 Days around

Min. Order

1pc

HS Code

820730009

Package Terms

Bubble Bag; Plastic Box; Cartons, or wooden case

Share on:

Google+; Facebook;
Piercing Die For Sheet Metal Compoent
Production Standard: Dayton, Lane, Din, ISO, MISUMI, EDM, FIBRO, HASCO
Description:
Professional mold standard parts and non-standard manufacturer for more than 20 years.
1) 100% raw material, not recycle material.
2) Advanced manufacturing equipment, professional technology and experienced team to ensure good quality, speedy delivery.
3)100% inspected before shipment and best after-sales services.
4)Tolerance: 0.0002 Made in China Guangdong
Payment Terms:
1) Accepted small order
3) Ready to ship out within by DHL, TNT, UPS, FedEX, as soon as we receive payment.
4) We accept T/T.PAYPAL,D/P,L/C
Piercing Dies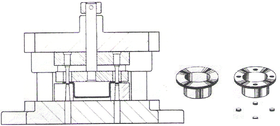 Blanking Dies

Bending Die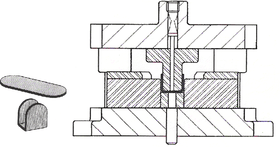 Drawing Die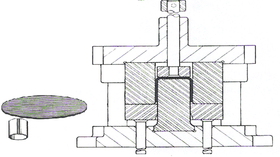 Cut off Die

Trimming Die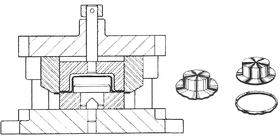 Press Die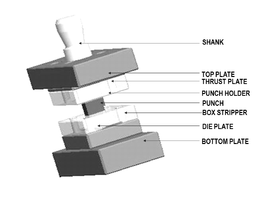 Fine Blanking Tooling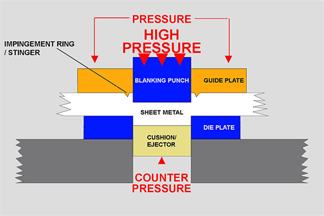 Press tools are commonly used in hydraulic, pneumatic, and mechanical presses to produce components at high volumes. Generally press tools are categorized by the types of operation performed using the tool, such as blanking, piercing, bending, forming, forging, trimming etc. ... Blanking is the operation of cutting flat shapes from sheet metal.