HG PRECISION COMPONENTS CO., LTD is a professional company in research, development and manufacturing of precise standard mould components. Our products are sold to all over the world. We could make mass-production, like all kinds of these precision parts.
HG Precision Mold Standard Parts are Press Die Components, Plastic Mold Components, Precision Ceramics Components, FA Automation Components, Semiconductor Mold Components, CNC Precision Mold Parts Processing, Hot Runner System Accessories, Medical Accessories, Optical Electronics Accessories, We are able to manufacture all kinds of mould components are per MISTUMI, PUNCH, IEM, DANLY, LMINA, LEMPCO, DEM-EOC, HASCO, PCS-CUMSA, STRACK, RABOURDIN, D-ME PROGRESSIVE, DMS, OPITZ, STAUBLI, FUTABA, PEDROTTI, VAP, SANKYO, MEUSBURGER, NORMALLIEN and other world famous standards, as well as GB, JIS, DIN and A ISI international industrial standard.
Product precision: diameter tolerance ± 0.002mm ,concentricity within 0.002mm,roundness within 0.003mm or less, the surface roughness Ra0.04, the straightness within 600mm of 0.02, the processing size from 0.1MM to 6000MM, welcome any tolerances and size to order . We are always trying best to keep step with the International market. Since establishment and with a lot of efforts, It has set up a strict quality insurance system and promoted the organization structure and data management system; meanwhile, it has passed through ISO9001:2008 Quality System Certificate in 2009.
We sincerely provide our customers with best quality products and perfect after-sale services.
  Press die components: DIN9861 Standard Punches, Pilot Punches, Punch Guide Bushings, Button Dies, Block Punches Block Dies,, Precision Punches & Dies, Carbide Punches, Carbide Pilot Punches, Carbide Button Dies, Carbide Block Punches, Ball Lock Punches & Dies/Retainers, Stripper Guide Pins & Bushings, Guide Posts & Bushings for Die Set, Holder Guide Post Sets, Guide Posts & Bushings for Automobile Die, Components for Automobile Die, Components for Locating, Components for Transfer Dies, Components of Cams, Components for Lifting/Die Storing, Finished Plates • Finished Blocks, Urethane springs ,we use many material to make all kind of the components ,such as: ASSAB, SKD11, DC53, SKD61, FDAC, S45C, SUJ2, SUS440C, SUS420J2, SUS420, SUS416, SUS304, SKH51, SKH-9, M2, M35, SKH55, M42, SKH59, SKH40, FAX38, FO,V30, V40, CD650, ASP23, ASP30, ASP60.

Precision Plastic Mold Components: DIN1530D Ejector Pins, HSS Ejector Pins, Shoulder Ejector Pins, Full-Hardened Ejector Pins, Ejector Blade, Ejector Sleeve, Core Pins, Semiconductor Parts, Guided Locating Parts, Angular Pin, Guide Bush, Support Pins, Bushing, Locating Ring, Interlock, Self-Lubricating Guide Bushing, Titanium Copper Guide Bush, Wear Plates, Self-lubrication Core Parts, Date Stamps, Location column, Locating Parts, Parting Lock, Filler Block, Gas Vent(Blow-cock), Magnetic Mode-locked parts, Mode locker(Die locker), Lifting Ring for Mold, Micro-switch, Runner parts, Heating Cooling related parts, Core Pulling Sliding Parts, etc.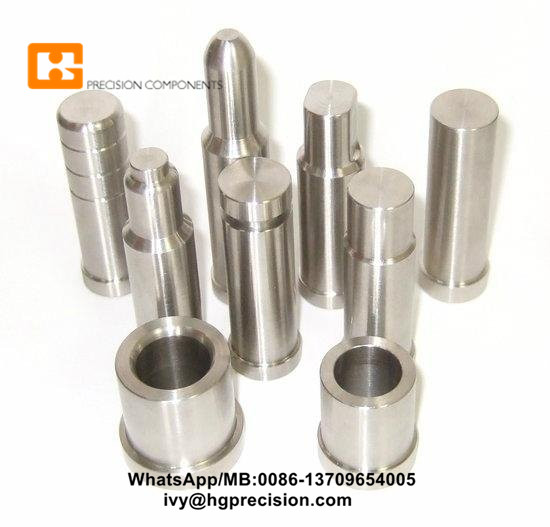 Precision Shaft, CNC Precision Machining: Mirror Printer Shaft, Shaft for Photocopier, Shaft for Digital Camera, Shaft for Motor, Mini-Shaft, Precision Ceramic Shaft, Precision Parts for Communication, Medical Apparatus and Instruments Parts, and so on. ( Roundness 0.003mm , Accuracy 0.001mm , Finish within Ra0.04)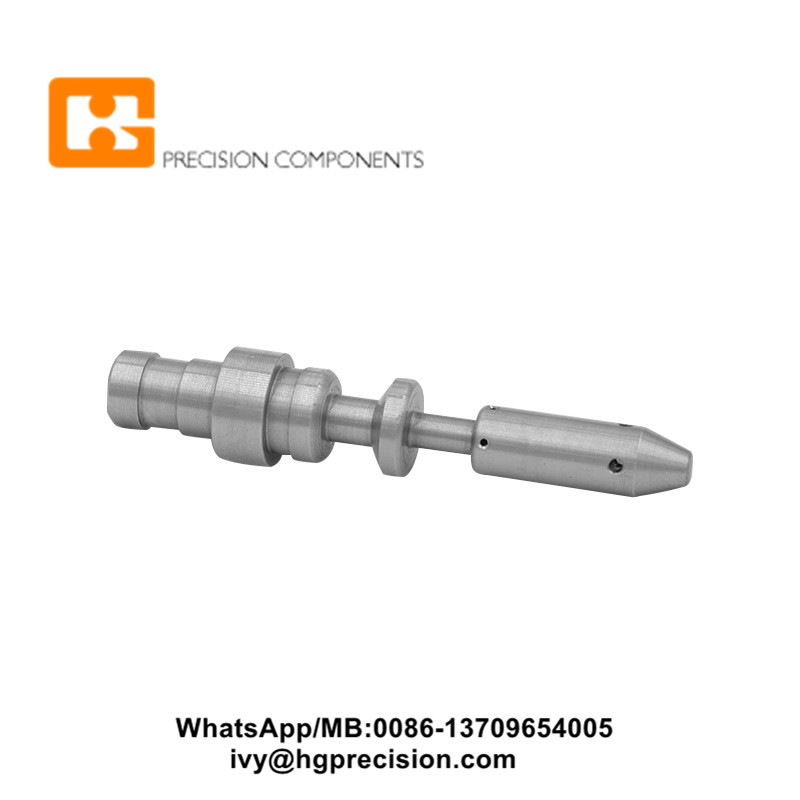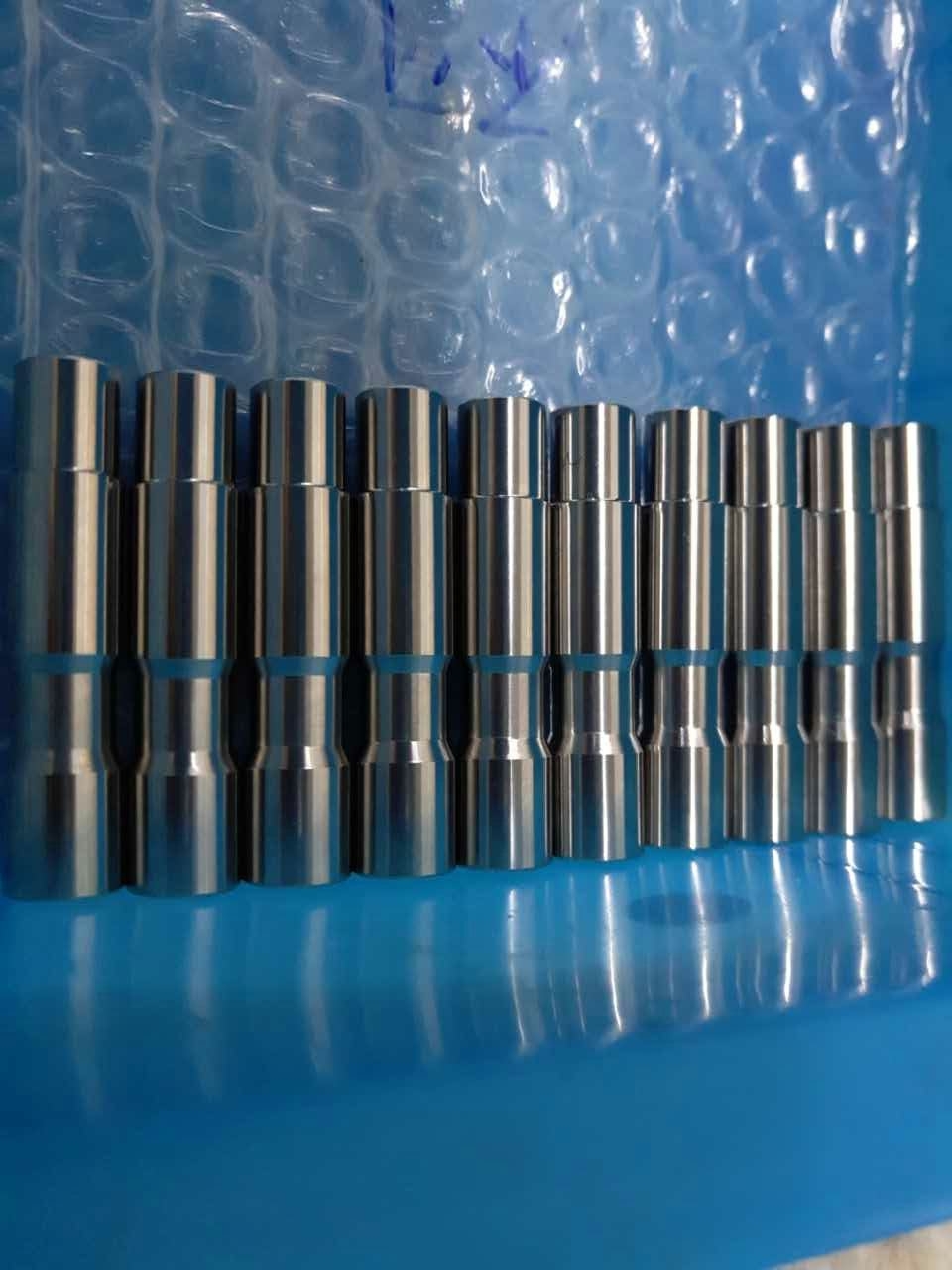 Machining Precision Ceramics: Ceramic Parts, Shaft for Ceramics, Ceramic Pin Guages-DIN2269 Standard, Non-standard Customized Pin Gauges.
  Hardware Tools: Mitsubishi cutting blade, PCB Drill Bits, PCB Milling Cutter, Pin Gauge, Ceramic Pin Gauge, Tungsten steel Pin Gauge, Plug Gauge ( Male Gauge), High-speed steel Pin Gauge, High-speed steel Plug Gauge, Non-standard Customized Pin Gauge, +17 High-speed steel lather tool, +17 Square-thread tool, Left-hand Drill, Taps, Diamond Shaper. SONO Magnet Air Gun, DANNY Brand Mold Spring, MLK Welding Wire, Laser Welding SKD11,SKH51, SKD61, 718,S136, NAK-80 and so on. Mold Steel SKH51、SKH55、SKH59、ASP23、ASP30、ASP60、SUS440C etc. Supply "Lock " Oil and MICRON Lubricating Oil for spitzenlos Schleifen
  We undertake Precision Mold, CNC precision components, precision mirror polish for the shaft , precise finish and machining for the ceramics and Tungsten parts.