How to choose a good precision components supplier for your purchase order?
At first, you will sourcing in network, exhibition or introduced by friend.
Second, you will get many quotation about the purchase product.
Third, how you decide the supplier to make the sample to confirm the suitable supplier?
Forth, how to decide which is the final supplier to make production?
Fifth, which supplier can make long cooperation
Sixth. after long term cooperation, to learn what purchase product can send the factory to manufacture, which supplier can make by best price, good schedule, and save your time, seldom or no quality problem feedback, then you can pay more time to do other work.
Because we know customer requirement, HG Precision will try our best to meet customer request.
1. Our sales is not only on network promotion but also take the international exhibition, we try best to take many choice to win the project, very professional for the product, can reply your question in short time, can feedback you question while you are asking, can make the very profession quotation information, the quotation can reply you within 24hrs. So we are at your first mind of your sourcing suppliers.
2. Our factory equipment is as sets of machines for mold, mold standard parts, CNC machinery components, jig and fixture: drilling, milling, lathe, CNC, WEDM, grinding, 2D inspect, 3D checking, and press trial machines, no need to send out the order which can't make sure the quality. Our engineers have rich experience on process design and manufacture workshop. We have 2 work return 22hrs/day, so can support the urgent schedule.
3. As we control the factory very strict by good management, so the production quotation price is very suitable for you. We purchase the mold material by wholesale, lots of product to make the heat treatment, and so on. So we can make sure the price we quote is lower than others but quality is better.
4. HG Precision make sure to customers all precision components are full checked.
5. All product is with standard package, full check->with rust-proof-> hot glue to protect the punch edge->with plastic box-> and with external package.
6. HG Precision already as the exporter to ship the goods, so are very familiar with the shipment flow chart: UPS, FedEx, DHL, TNT, EMS, and so on, we can make the discount from express company to cost the fee.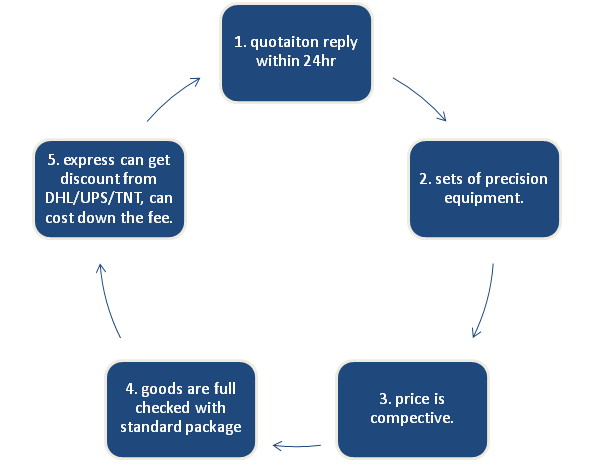 Just take an example: The mold punch:
After got the order, we will the process to as below for your more detail reference.( by professional software CAD/3D/Pro-E)
1. Precision Mold Punch Roughness manufacture by Milling and Drilling, Tapping, etc.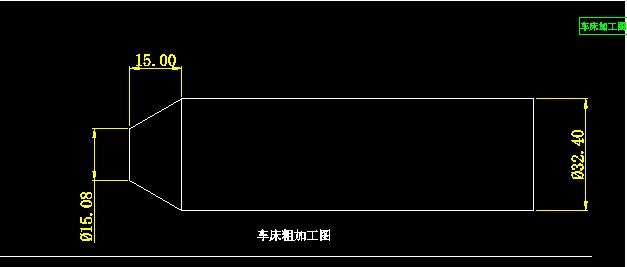 2. WEDM Manufactur Process For The Precision Mold Punch

3. Bench Work After All Manufacture Process.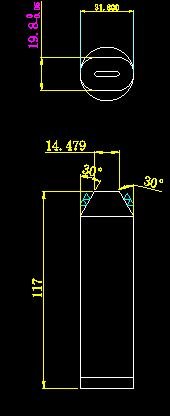 4. Precision Mold Punch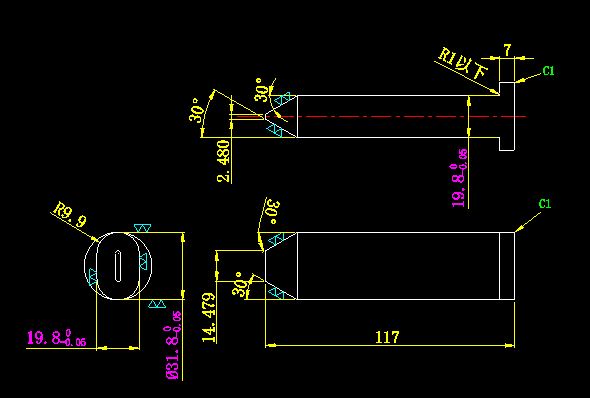 More Detail About The Actually Parts, Please Kindly Review This: